There's a definite nip in the air and chilly evenings mean slow cooked, one pot, hearty meals. I'm a massive comfort food eater and I can't resist soups, stews and casseroles for every meal! This lovely blue casserole from
Denby
looks so good that you don't need to transfer the meal from a pan to a serving dish, it's would be perfect for bringing a spicy
slow-cooked chilli
to the table.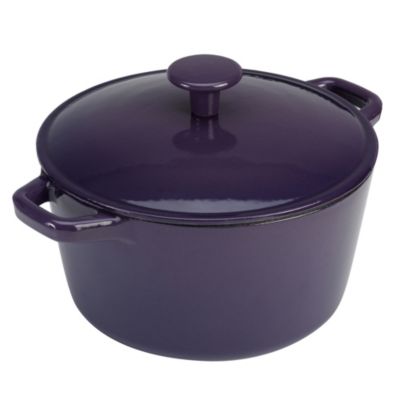 Next time you're picking up the ingredients for a
Coq au Vin Blanc
on a supermarket trip, why not also check out this purple number at
Sainsbury's
? A rather gorgeous plum-coloured, enamel coated, cast iron dish for £30 is a bit of a bargain, and even if your local Sainsbury's is a small one, you can order one online and have it delivered to your store for free.
Trust
IKEA
to give you two dishes for the price of one, the lid of this casserole can be used as an oven, or serving, dish too. I'd use this to whip up a pot of
honey spiced pumpkin soup
or
ratatouille
, then curl up or the sofa and browse the internet for jumpers.
So, what are your favourite comfort foods?